Over on
TM
P, Mako11 was asking about rules for
gaming out planetary assaults
. One set that was repeatedly mentioned was
Game Designers' Workshop
board game Invasion: Earth. I remember playing this game (once?) about - ahem - thirty years ago when it was released. In a fit of nostalgia I surfed on over to Amazon.com and looked for a copy....
...and found one copy for $89.99 from an outfit called Wanye's Books and one "used" copy for $30.00 from the "Friends of the San Buenaventura Library" in Ventura, California. Looking for something that might get played a couple of times, I opted for the 'used' version.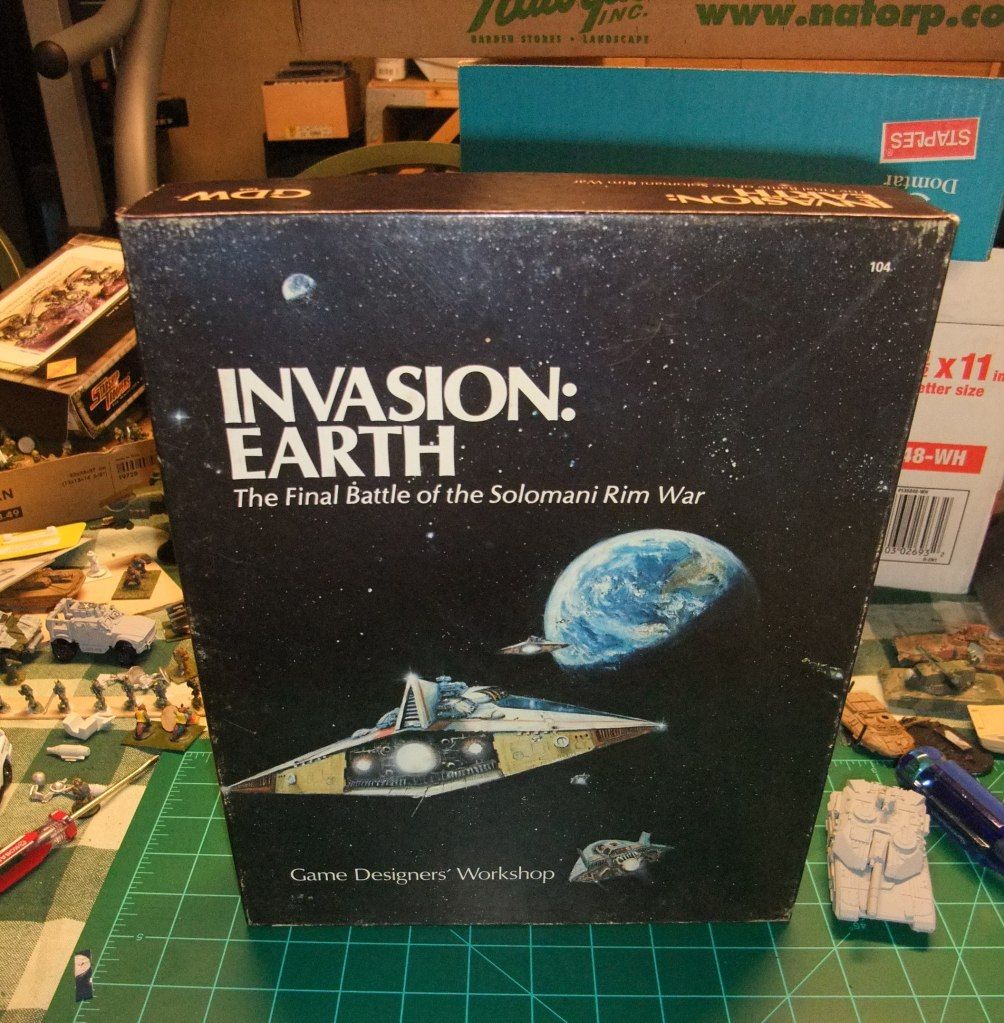 The box is a little scuffed up around the edges, but no tears or rips in the corners. I opened the box and found to my surprise that this used game....
....has
never been played
! Both the counter sheets are there and all the counters are unpunched.
I'm very happy. Friends of the Buenaventura Library - you've got a friend in me too!