It may sound rather odd, but my local
grocer
is rapidly becoming my go to guy for 15mm sci-fi miniatures. While in the store the other day I found another
Matchbox Striker
to add to the collection. But in a real stroke of luck I found not one but TWO of theMatchBox MBX missile launchers. (Here's a
short video
that shows the features and look of the vehicle - no I didn't post it).
The MBX appears to based on the chassis of the US Army's
Multiple Launcher Rocket System
(MLRS) though the ordnance appears more Soviet in appearance. At least, it reminds me of the old SA-6 and SA-4 launchers.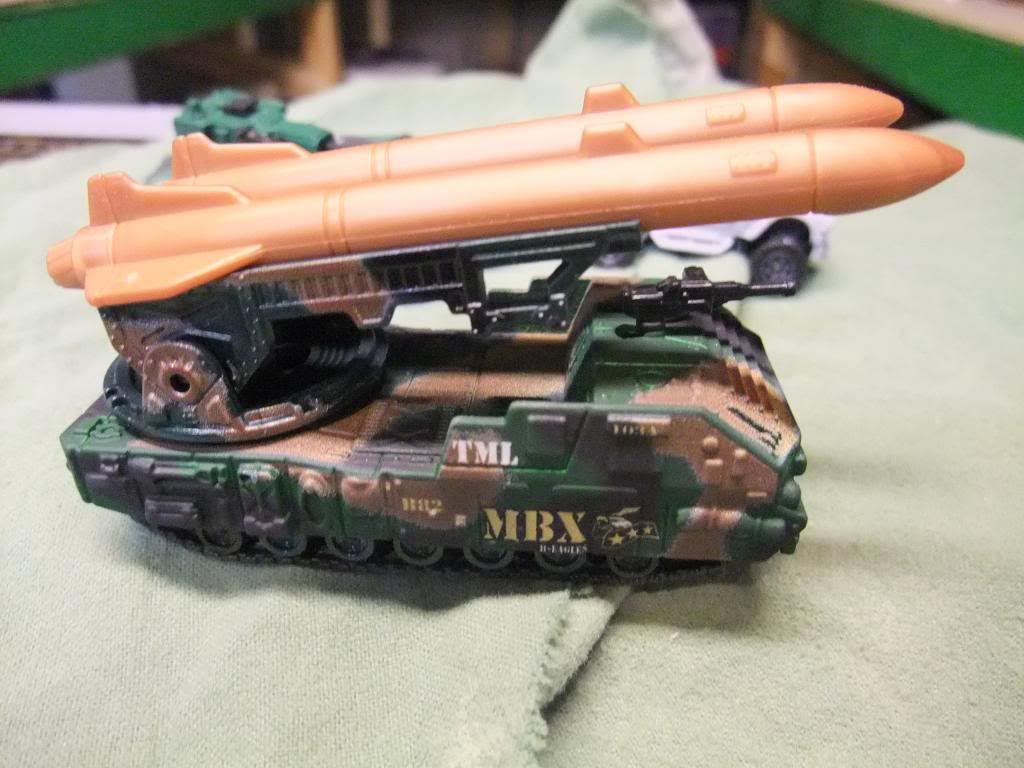 The MBX Missile Launcher sports two heavy SAM.
For my purposes, these are a great find. While I doubt these will see action as a combat unit on the tabletop, they will serve as great objectives to defend or destroy.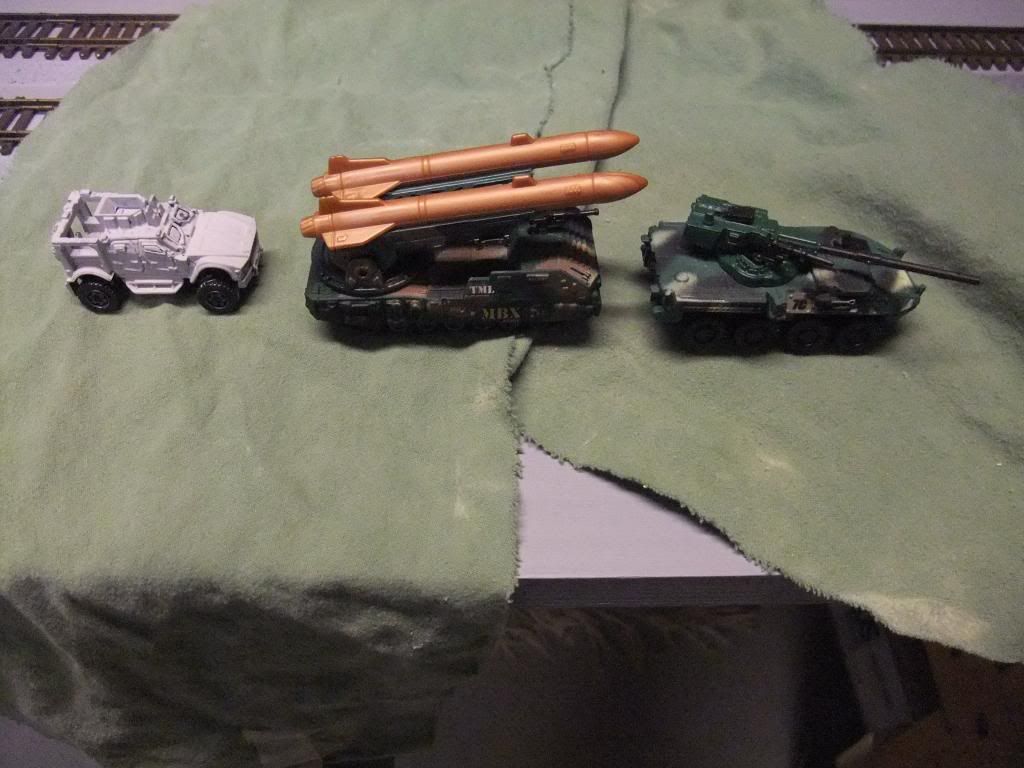 The MBX in a travel column with a Stryker and a Buffalo - all from Matchbox.
These will fit in perfectly with the rest of the 15mm stuff in my collection. Here are some shots showing the MBX with some of the
RAFM
15mm mid-tech troops.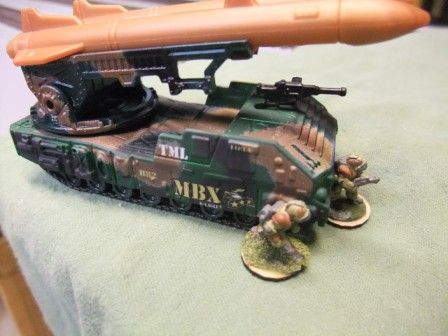 Its a great little toy. The launcher swivels 360 degrees and elevates a bit. The missiles are detachable (each individually) and look like they will take paint pretty good. Guess those Vargr doggies are gonna have to keep their air assets off the table for the time being.